ABOUT ME

MGA BAGAY NA GUSTO KO SA MUNDO:

1. SUNSET

2. BEACHES

3. STARS AND MOON.

4. PARTY (NIGHTLIFE)

5. MUSIC

6. CAMERA (PICTURES AND
PHOTOGRAPHY)

7. CELLPHONE

8. COMPUTER (INTERNET)

9. BOOK (NOVELS)

10. MONEY

11. TV.

12. ALAK AT YOSI (MASARAP ANG BAWAL)

13. FOOD

14. OUT OF TOWN TRIP.

15. VIDEOKE.

16. MAHABA TULOG.

17. TOTOONG KAIBIGAN.

18. COFFEE ( COFFEE JELLY, CAFE LATTE OR MY OWN COFFEE)

19. SHOPPING/ MALLING.

20. MALIGO ( HOT OR COLD) DEPENDE SA PANAHON.

21. MAGANDA GISING.

22. MASAYA PANAGINIP.

23. MGA ARTIST SA KALYE.

24.BAGUIO CITY.

25. FAMILY.

26. LOVE.

27. LIFE.

28. FESTIVALs.

29. COLDPLAY BAND.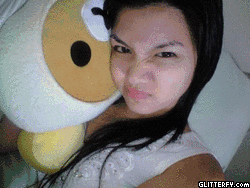 im a simple person at mababaw ang kaligayahan. i love nature.IM FUNNY, BITCHY, LOVELY, FRIENDLY, BEAUTIFUL, SWEET. A DAUGHTER, SISTER AND NEVER AN ENEMY . im a good friend. I BELIEVE THAT HAVING 1 SPECIAL PERSON IN SOMEONE'S LIFE IS JUST A BONUS. NA DI KO KAILANGAN SA BUHAY. HAHAHA.. IM NOT COMPLETELY HAPPY, BUT IM CONTENTED.. ITS ENOUGH REASON FOR ME TO LIVE LIFE AND LOVE LIFE. I LOVE BEING ME. MY LIFE IS A PARTY. FULL OF FUN WITH FRIENDS. IT FEELS GOOD TO BE ME. IM PROUD TO BE " PRECIOUS "



A BoiLeT who can make me HAPPY! no,you dont nid cars just to impress me...it's just some one who would LOVE me and never LEAVE me.. those who can appreciate the simple things about life...new friends are welcome as well. someone REAL...who's not afraid to argue with me not just for the sake of going against my thoughts and opinions but because it means that he's listening, can think on his own feet, sincere, and is true to himself. someone who's able and willing to accept me for who i was, who i am, and who i decide to become..People With Substance.. actually, as long as you're nice !!

INTERESTS
| | |
| --- | --- |
| Movies | horror,.action,.suspense |
| Sports | chess,.badminton |
| Hobbies | surfing internet,.texting,.chatti ng |